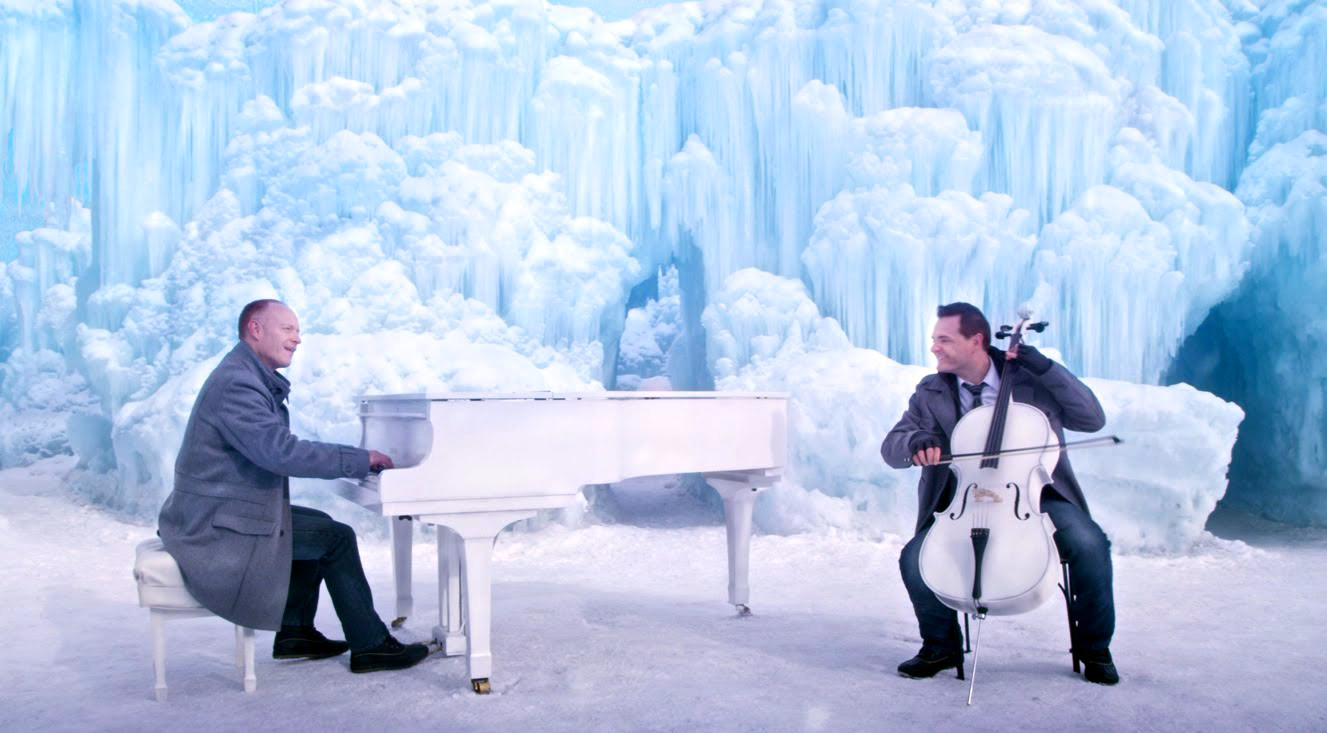 06Dec2015
The Vivaldi´s "Winter" impressively performed by The Piano Guys!
Written byRenata Jirasova06 Dec. 2015
Too stressed before Christmas? Videos of these talented musicians called "The Piano Guys" are a real balm for the soul and the eyes. It is more than just music. There's heart in their compositions, as well as inspiring and uplifting positive energy.
Haven´t you heard yet about them? So it must be remedied! If you look at their videos, you won´t hear only a fantastic music of world famous artists, but you´ll feel the positive atmosphere and smiles that will make your day wonderful even if outside is cloudy :-).
In this video by "The Piano Guys", the pianist Jon Schmidt and cellist Steven Sharp Nelson perform an impressive interpretation of "Let it Go" from Disney animated film "Frozen" mixed with themes from the "L'inverno" (Winter) from Antonio Vivaldi´s "The Four Seasons". The video was filmed inside the unique attraction Ice Castles located in Utah, in the United States.
And next two wonderful songs to create a nice Advent atmosphere:
The composition "Moonlight" from Steven Sharp Nelson (inspired by Ludwig van Beethoven):
"Carol of the Bells" (for 12 cellos):
---
---