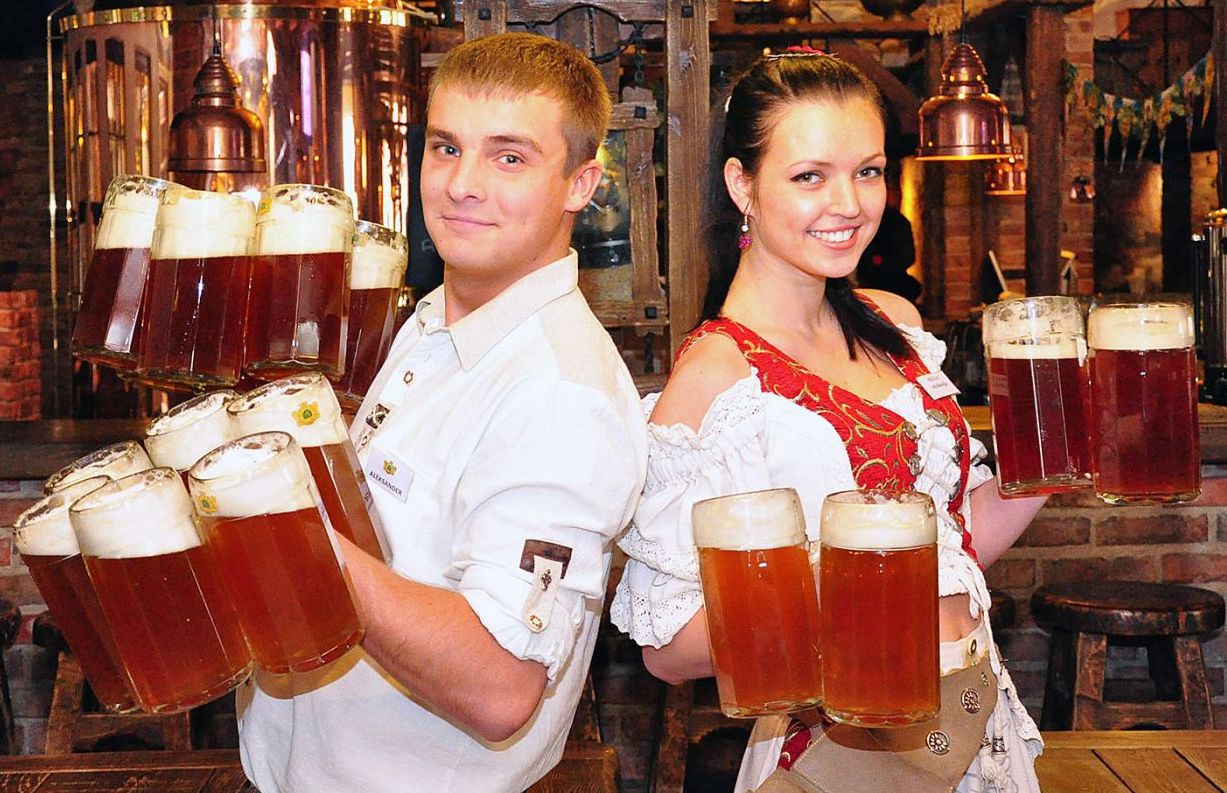 11Jan2016
TOP 20 beer drinking countries
Written byRenata Jirasova11 Jan. 2016
The first beer was brewed in Mesopotamia approx. in 7000 BC. Presently, after water, tea and coffee is beer the world's most popular drink and the most popular alcoholic beverage.
If you would like to know more about a history of the beer market - click here.
For investors it is a good news: even in time of global economic recession people didn´t stop buying and consuming beer. On the contrary. Every year the consumption increases.
Do you know which country has the highest beer consumption in a year per capita? I guess your tip is Germany. The world´s popular Octoberfest is held annually in Munich and Germans are well-known lovers of this beverage. Or do you think that Brits are the biggest drinkers? Perhaps Australians, Belgians or Dutches? Nope! So who is the number ONE? You might be surprised :-).
Check out the TOP 20 beer drinking countries according to the latest statistics:
20. Hungary
75,3 liters per capita
19. New Zealand
77 liters per capita
18. Netherlands
79 liters per capita
17. Croatia
81,2 liters per capita
16. USA
81,6 liters per capita
15. Spain
83,8 liters per capita
14. Slovakia
84,1 liters per capita
13. Luxembourg
84,5 liters per capita
12. Finland
85 liters per capita
11. Lithuania
89 liters per capita
10. Denmark
89,9 liters per capita
9. Romania
90 liters per capita
8. Belgium
93 liters per capita
7. United Kingdom
99 liters per capita
6. Estonia
104 liters per capita
5. Austria
108,3 liters per capita
4. Austrália
109,9 liters per capita
3. Germany
115,8 liters per capita
2. Ireland
131,3 liters per capita
1. The Czech Republic!
with 156.9 liters per person is the Czech Republic the absolute winner :-) - "Na zdraví!" (Cheers!)
A few interesting notes:
- The Czech Republic was the first country to have a beer museum, as well as the first beer brewing textbook (Pilsener and Budweiser).
- Czech beer is a national treasure. The tradition of cultivation has a long history in the Czech Republic. Beer of the highest quality has been brewed here for centuries, and it has become deeply embedded in the national culture.
- Czechs believe (and some studies confirm) that beer is very healthy not only for digestion, kidneys, reducing the high blood pressure, stronger bones, reducing the risk of cancer, heart attact and stroke but also for the beautiful skin. Due to this fact you can find many Beer spa in Prague and other cities of the Czech Republic.
And one last note:
Did you know if you are drunk and injured, you are not covered by insurance?
Here, at Consumer Advocate, read about everything what you need to know about Travel Insurance.
---
---